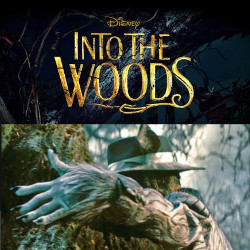 Some weekly entertainment magazines will alternately show the cover of their magazines with the actors and actresses of the movie Into the Woods. And for this week, it is the time for Johnny Depp and a young actress, Lilla Crawford who will be there.

As the characters of the two, Depp will look more eccentric with the costume like a wolf since his character in to movie is The Wolf. He will be such a businessman with a tie and a hat. The director, Rob Marshall little bit concern letting Depp exploring his own character more deeply because it tend to look like a cartoon and full of magic as well.

Meanwhile, beside him is Lilla Crawford who will act as Red Riding Horse. She wears a gown with red mantel and she will turn her head backwards.