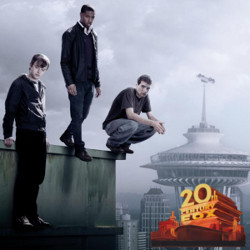 Succeed in achieving a satisfying feat since releasing at early February 2012, now Chronicle movie is known that has been preparing the sequel to continue the success achieved beforehand.

According to the news, at the time, 20th Century Fox party contract the Chronicle manuscript writer that is Max Landis to continue the story. Meanwhile the film director, Josh Trank until this time still couldn't be ensured involved in Chronicle 2.

In spite of the huge number of production cost which has spent over 12 million dollars, but in fact they have succeeded to reach the profit up to 105 million dollars within 33 days since released at February 3, 2012.