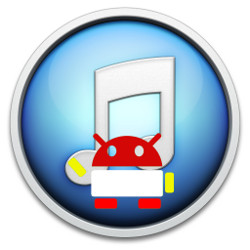 Depending on what kind of a person you are, you might find that one of the best things about Android mobile phones is their ability to serve as more than functional music players, which often offer a number of interesting and useful options and allow you to listen to your favorite music regardless of where you are at the moment.

Naturally, if you want to use the full potential at your disposal, you will need a suitable app. Now the problem with such apps, just like it is with many other types of applications, is not that there aren't enough of them out there, it is quite the opposite, there are simply too many great music apps that you need to chose from. This is why we have compiled a list of some of the best ones (in our opinion) that should give you all the options that you might need and that should make listening to music on your HTC Incredible S an enjoyable experience.
Shazam

One of the features which makes this app worthy of inclusion in this list is its ability to quickly and accurately recognize the song that you are playing and display its, and artist's name. It also allows you to view lyrics that are displayed in synch with the music that you are playing, save your choices for later listening and easily connect to YouTube and find the song that you have been listening to.

PowerAMP Music Player

One of the things that makes PowerAMP Music Player stand out is the fact that it can reproduce any number of the most used audio formats, including MPC, WAV, WMA, OGG, M4A, MP4 and, of course, MP3. This however,is not where the versatility of this app stops, as it also comes with a decent equalizer that allows you to apply certain effects to the music you are listening to, adjust treble or bass, and do a number of other interesting things with the sound itself. Its other features include dynamic queue and replay gain.

Winamp

A long time favorite of many PC users, Wimanp has made a smooth transition onto the Android platform. The app has kept most of the features that have made Winamp as popular as it is, and added some interesting new options, such as wireless synching with your PC version, or importing lists from it. It can hold different information on the artists and the tracks that you have, give you number of options for music download, and generally, it can do pretty much everything that a music player should be able to do.

SoundHound

The name of this app probably gives you a clue on what its most prominent function is, recognizing the tracks that you play. But it doesn't stop there. You don't have to actually play the song that name of which you wish to learn, you can sing or hum it, and if the interpretation is close enough, SoundHound will give you the details of the track. Needles to say, it is not exactly 100% accurate, but it does manage to do amazing things. The app comes with the possibility of displaying lyrics along with the song, and easy sharing to Twitter and Facebook options.