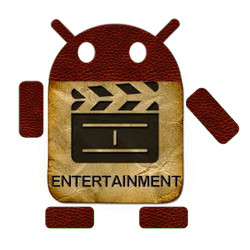 Technology is quickly advancing to be at par with the very dynamic lifestyles. People are becoming busier on an official work or other casual works as they try to cope with the increasing cost of living. They do not have enough time to watch their enjoyable TV programmes that may sometimes be aired when they are out on duty or in the dead of the night when they are dead asleep. This has led them to the development of unique gadgets and applications that can help you in recording television programmes even when you are far away from your house. Some of these useful gadgets and applications are designed to make your life easier and more comfortable including the following:
1. YouView digital TV box

The YouView digital TV box is one of the most important gadgets that you can ever have in your house today. It is a high-definition and extraordinary gadget which has the ability to record music and movies. With its special features, it allows you to search for and record your favourite music and videos so that you can listen to or watch them later at your own convenient time. The gadget also has the extraordinary ability to record two programmes simultaneously as you watch the third one. This is very good especially when the two programmes are being aired at the same time by different channels. You can also pause the programme you are watching at a particular time in case you would like to receive a phone call, take a short break, or attend to other important businesses. In addition, you can scroll back the on-going programmes in order to catch up with the previous happenings that you did not get a chance to watch while you were away.

One of the many advantages of this gadget is that it is very easy to use in that you just have to connect it to your TV broadband or to the aerial and switch on the TV. It is actually your digital TV box that will need good coverage to provide you enjoyable experience.

2. Gemini Calendar

The Gemini Calendar is one of the most outstanding and useful smartphone apps available in the market today. Its special app allows you to plan for all important events and schedules that you might be thinking of. It is voice-enabled and is linked to the Google calendar for easy data management. It enables you to describe the event, location, and what you expect to do or happen at a particular time. With a smartphone such as Android or iPhone equipped with Gemini calendar, you can be able to plan your entertainment schedule by indicating when you will be available to watch your favourite programme. The voice command will literally tell you what you need to do and how to do its.

3. Apple Remote

The Apple remote is a special type of remote that enables you to be in charge of your entertainment schedule at any event. The remote has special features that allow you to set the time when you would like your favourite movie or music to start. When it is time for entertainment, the remote alerts you via a vibration or a buzzing sound. Once the music or video is on, you can sit back and enjoy yourself for the rest of the day or night.