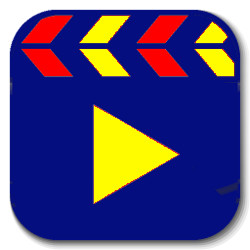 Problems with video players are very common and are often mistaken as problems with the computer itself. The truth is most PCs from the humblest netbooks all the way up to high-end gaming laptops are capable of playing almost any video file. Here are a few tips on some of the best options for playing back your video files.

There is (Probably) Nothing Wrong with Your PC

Sometimes, people spend too much time and money trying to repair their laptops just because they cannot play the videos they like, when all they actually need to do is to replace their video player. If you are having the same problem with your computer, the first thing you should check is your video player. There are currently lots of different video players that are made available online; some of them can be downloaded at a minimum charge while some come totally free.
Best Free Alternatives

The most commonly used video player that is also free on Windows computers is Media Player Classic. What is best about this video player is that it is very easy to use or to navigate and it works well even with computers that do not have the proper codecs for the videos you would like to watch. What may not work for you with this player is that it plays a limited number of file formats and may tend to have conflict with the more updated codecs you have in your computer.

Another one of the most commonly used video players these days is VLC media player. Just like other video players, this one is free to download off the internet and a lot of computer users find it very appealing because it is compatible with different types of OS. It is also able to play a wide variety of file formats including those that are in HD. It also comes in a portable application making it very convenient to use for those who have less storage space left in their computers. VLC is also among the easiest to use and download from the internet.

KMPlayer is another very interesting video player that you can get free on the internet. It plays a wide variety of file formats for both video and audio. It also has very easy to use settings and it allows you to do whatever changes you would like to make on the videos you are watching. You can change subtitles, you can adjust the equalizer, you can use a 3D surround sound feature, you can adjust video settings and do a lot more with just a few right clicks on your touchpad or computer mouse.

GOM Player is also a very good option which a lot of people find highly comparable to the KMPlayer. It also plays a wide variety of file formats and gives you the player settings just right on your finger-tips. With just a few right clicks you are able to make relevant changes to the videos you are watching. However, it has lesser features compared to the KMPlayer. GOM Player also comes free online.

Real Player, Zoom Player, UMPlayer and SPlayer are also among the top video players being used by computer and internet savvy individuals who love to watch videos or listen to music.

Check for Hardware Acceleration

If you are using a modern, state-of-the-art laptop that is also capable of gaming, you can rest assured that the computer is also capable of hardware video decoding. Hardware decoding means that the graphics card will take care of the calculations related to video playback, meaning that it will be much faster and more efficient. Hardware decoding is supported by several free players, including the most popular ones like VLC.