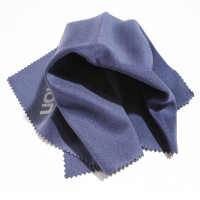 Gadgets are not only getting better and more functional, but they're also more beautiful and stylish than ever before. The latest phones, for example, are designed to look good and perform well; the new Samsung GALAXY S8 is particularly beautiful with its glass back cover and edgeless infinity display. I personally don't like using cases or similar accessories because they tend to spoil the look of a gadget.
There are, however, accessories that are quite useful and can breathe new life into the gadgets you use every day. The simple gadget accessories we are about to discuss in this article are some of the most interesting ones you didn't know you needed.
Tempered Glass Screen Protector
Today's smartphones use tempered glass such as Gorilla Glass or Dragontail for maximum durability. You don't have to worry about the screen getting scratches because the glass material is strong enough to withstand most scratches and bumps. You also don't have to worry about the screen getting dirty, since the glass surface is covered with Oleophobic coating, a material that will prevent grease from sticking.