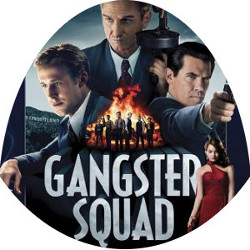 Mickey Cohen (Sean Penn) is the most powerful mafia in Los Angeles (LA). With his illegal business network he owns, it is very easy for Mickey to control the city, from the police, politician even judges are under his control.

In the city that has been controlled by Mickey, there are some people who are clean from mafia control. One of those is Sergeant John OMara (Josh brolin) who is LAPD police detective. John who is an ex-army attempts to destroy Mickey's network. However, John can do nothing even his boss is under control by Mickey.

Finally, the offer to get rid of Mickey's crimes comes from Chief Parker (Nick Nolte). Chief Parker needs John to set up such a special unit to mess Mickey Cohen business network. John is interested in it and immediately recruits the members. The members are some from police department as well.