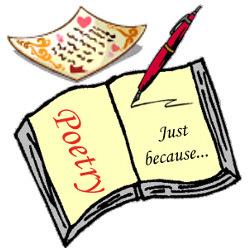 Many people feel that they are not able to write any poem. Maybe you include one of them. In fact, some who are professionally writing short story or novels give up when they are asked to write a poem. Writing a poem actually is easy to do. But to get the beautiful one, you might need some effort.  

However, never feel that you cannot do it. There are many ways to improve your capability. You can apply these some tricks in order to get more beautiful poem.

A poem doesn't always have rhymes. Having rhymes is not to be the only parameter to consider a poem beautiful or not. There are many other factors need to consider to value the quality.