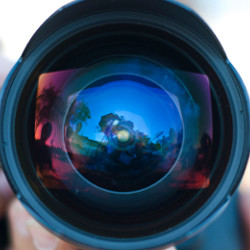 For you who want to deal with photography seriously, you need to know that photography is not just taking a shoot on an object. It is not that simple. There are many things you need to master in order to be a photographer. One of those is the photo composition. Basically, the composition consists of several types such as the colour line, the dark and light, the pattern and so forth. Making composition is pretty difficult and it needs full of concentration. These are some factors you need to pay attention more before making composition on your photo.

Subject of the photo or point of interest

Photo subject is usually called POI (Point of Interest). This POI is the starting point in creating a photo composition. For determining good composition, you need to determine the proper photo. Actually, the main goal of giving the photo subject is in order to make the viewers of the photo easier in understanding the photo. One technique in photography to fix this problem is by making the subject greater and more prominent than the other things in the photo.
Background and Foreground

After mastering and understanding the photo subject, the other thing you need to pay attention when composing the composition is the background and foreground. But, you need to also remember that background and foreground is only complement. The role is not much stronger. It because if those are stronger, the photo subject will be less spotted and make the photo look not good.

Choosing the viewpoint

One of important techniques in photography world for making composition is the position of viewpoint. It is because you know that the precise viewpoint will affect the image result so that you need to move properly when you are going to take a picture in order to get the best angle.