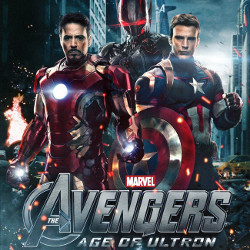 It is such shocking news from the Marvel fans. The team of The Avengers will be definitely different after the sequel, Avengers: Age of Ultron that will be released next year. It has been confirmed by the president of Marvel production, Kevin Feige. He said that the third movies of The Avengers will show new elements which means that the team of the superhero will be different.

It just likes the publishing in which each character will go to their own adventure and then once in a while they work together for a big event. Then they come back to their own comic and it is changed based on the incidents happened.
At this point, it is not known yet about the character that will stay on the next series. The news reported, this coming soon movie will bring some characters from Thor world and Guardians of the Galaxy or even toward to more extreme shape and show new kind of superhero that have never been seen by the fans on the comic.

It needs to record as well that there will be new characters come out on the Avengers: Age of Ultron. It is possible that the new characters, such as Scarlet Witch (Elizabeth Olsen), Quicksilver (Aaron Johnson), and Vision (Paul Bettany) will be the new generation of the future The Avengers.

Avengers: Age of Ultron itself will be released in USA on May 1, 2015 with Joss Whedon as the director, again.