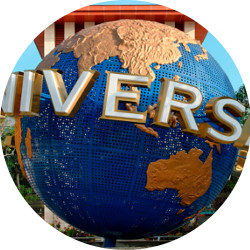 Universal studio is reported that has been reserved release date for one of their new movies themed monster. Even though it has not been given a title, it is confirmed that the movie will be premiere on April 21, 2017, as one of the big plans of the studio in establishing the fans of favourite monster movie from classical ones have ever been produced by Universal Studio.

A series of new epic movies action-adventure genre will be produced and supervised by creative teams from Alex Kurtzman (Star Trek) and Chris Morgan (Fast and Furious), the franchise of monster movie owned by Universal which has no title yet will follow The Mummy in their new initiative to live and arrange back the classical story of Universal for more modern audiences.
The Mummy reboot itself will be directed by Alex Kurtzman. The plan is that the movie which its trilogy is played by Brendan Fraser will be broadcasted at USA cinemas on June 24, 2016. The plot or the official story will be in the movie has been not known yet. But, this remake movie reported will be about Navy Seal cursed by The Mummy during the mission at Iraq desert.

As known, in this early year, Universal was released the new movie which takes a classical story from Bram Stoker's opus. The movie is titled Dracula Untold (2014) which is played by Luke Evans. According to the producer, Alissa Phillips, this film is also a part of the monster film franchise which is expected later will be involved classical monster characters such as Frankenstein, The Invisible Man, The Wolf Man and Bride of Frankenstein as well.

Are you curious about the title of monster movie from this Universal Studio? Just wait for the premiere at 2017. Be patient then.