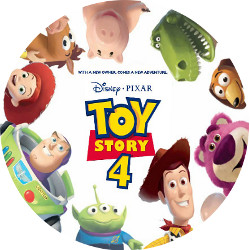 Walt Disney Studios confirmed that it will sooner produce the film Toy Story 4. As known that the previous film, Toy Story 3 (2010), this movie succeeded to reach spectacular success and also recorded them as the most successful animation movie from Pixar.

After almost two decades since the first sequel of Toy Story being released, finally Walt Disney decides not to stop until the third series.  They are back to trust the cold hand, John Lasseter who is well experienced in Toy Story (1995) and Toy Story 2 (1999) to sit on the director seat on the next sequel.
In addition to be the director, John later will help to write the scenario along with Andrew Stanton, Lee Unkrich and Pete Docter. They are substantial actors behind the success of the three Toy Story movies.  In fact, John said that they are more likely to be family for them.

There will be no change related to the character. Beforehand, Toy Story 3 is closed perfectly and there is no talk about it for a quite very long. But after meeting among Andrew, Pete and Lee, the got a new idea that make them feel so enthusiast to continue it.

Now, the project of Toy Story 4 is in the first step of development. But, the Walt Disney Studio part has been planning to release in 2017.