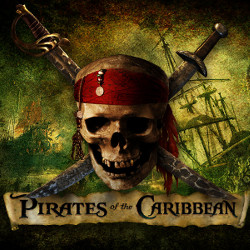 The fifth Film of the Pirates of the Caribbean titled Pirates of the Caribbean: Dead Men Tell No Tales seems found several potential actresses to be the take the main characters. Disney is targeting five young actresses to play with Johnny Depp in the movie that tells about Jack Sparrow's adventure. 

There are a number of Disney's resources said that at this time, they test Lucy Boynton, Jenna Thiam, Gabriella Wilde, Kaya Scodelario, and also Alexandra Dowling to place the main female character for the a week ahead. The character competed seems related to the love story the England troop namely Henry who is played by Brenton Thwaites.

Brenton Thwaites succeed getting the character to play for after competing so tough with Ansel Elgort. The character of Henry played by Thwaites is as important as Will Turner played by Orlando Bloom at the previous movie. 
Besides, this movie takes the location to take the scenes at Australia. It is also reported that it is targeted to get Javier Bardem to play as the antagonist. The character to play apparently is a ghost that is determined to revenge to Captain Jack Sparrow. He feels that Sparrow is responsible for his brother's death. He also looks for the supernatural object to help him against Sparrow. 

The process of movie production is started at early year of 2015 in Australia as planned. The movie Pirates of the Caribbean: Dead Men Tell No Tales will be directed by Joachim Ronning and also Espen Sandberg. Likewise, Johnny Depp will be back to play as the character Captain Jack Sparrow, the eccentric pirate, also, Geoffrey Rush is expected to be back to play as Barbosa. This fantasy-action movie will be ready to the premier at USA's cinema on Jul 7, 2017.