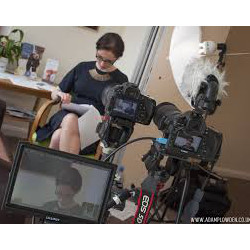 Film is not only a form of entertainment, but also one of today's best ways to learn about the world around us. Enchanting settings from Mother Nature's many landscapes and environments allow for the creation of breathtaking documentaries. If you are on the side of the lens responsible for capturing nature in its glory, you must be well aware of safety precautions during the duration of the filming process for both you and your team.
The natural landscape and weather conditions vary vastly across the earth's surface, giving you opportunities to explore many filming conditions, including a great deal of potentially dangerous ones. These include extreme cold, deserts, forests, mountains, aerial and underwater filming. Yet, they remain popular for their scenic beauty, naturally occurring wildlife and vegetation, and of course, man's thirst for adventure and love for nature.
Here are some pointers you will want to keep in mind during your filming expeditions:
Clothing and outdoor gear
One of the most elementary aspects of comfortable filming is the correct kind of clothing for the environment you are in. In cold arctic weather, where temperatures plummet in a matter of hours and snowstorms pose a threat at any time during the day or at night, you must have layers of insulated clothing and footwear. Ski boots will help you navigate through inches of snow, and a cool ski boot fit wizard may be necessary to avoid shoe bites and accidents from a bad fit. In very hot climates, covering your skin and using sunblock will be necessary to avoid a painful sunburns and dehydration. Underwater gear is designed specifically to keep you protected from water pressure and subvert environmental hazards like jellyfish stings.
Equipment
Your filming equipment should be suited to the weather you are working in.Cold climates will need tripods that will not lose flexibility in the cold, camera lenses that will not develop frost,and batteries that will not die from extreme temperatures. If you cannot invest in equipment specific to such needs, make sure that you know how to address these issues by other means, like keeping batteries close to your body and allowing your body heat to kick the batteries into a working temperature again. Underwater filming requires waterproof cameras that can withstand the pressure they have to undergo in the water. In very hot climates, your tools will need to have built-in ventilation to keep them cool after hours of use.
Travel light
Take only what you need, and pack spares of the essentials. You don't want to be feeling the load of extra gadgets that you probably won't end up using while lugging yourself across an unfamiliar and challenging terrain. On the other hand, you don't want to postpone your shoot or leave out an amazing scene because of one missing element like a memory card or extra power backup. 
Backup plan
Remember the saying "don't put all your eggs in one basket?" Well, it applies in these instances. Avoid making grand plans of that one perfect location or shot, because nature cannot be tamed, and if she decides to throw at surprise at you, you will have no choice but to accept it. Safety comes first, and you should pay heed to it for the sake of your team and your creative work. So, think of alternate spots, angles, storyboards and be prepared to modify your plan at a moment's notice.