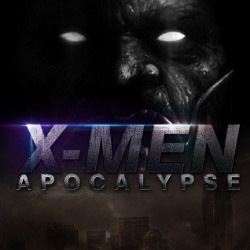 Simon Kinberg is to be the writer and the producer X-Men film, Apocalypse states that the latest series from the franchise of X–Men film will conclude the story started with the movie -Men: First Class (2011). The movie which is telling about the beginning of the X-Men forming is directed by Matthew Vaughn in 2011.  
Reported by Aceshowbiz, Kinberg said that Apocalypse is ensured to be the closing of trilogy for the character on First Class. It means that people cannot see them in the future films. Kinberg also explains about the focus of the X-Men: Apocalypse movie story.
This film is telling about friendship between Charles Xavier and Magneto and also the love story between Beast and Mystique. Kinberg thinks that the friendship between Erik and Charles is always to be a part of the story. It will always be explored in order to make the story of Apocalypse deeper. And the relatiohship between Beast and Mystique is also interesting too. One thing they do not have much time to explore it on Days of Future Past, that is why they take a chance to explore it Apocalypse.

The one of the most interesting parts about Mystique is that she is like the daughter of Erik and Charles. Charles has been taken care of her and then she becomes such a second hand of Erik so that she looks like a combination between the two.

X-Men: Apocalypse is planned to be released on May 27, 2016 in USA. Bryan Singer will be back to be the director continuing his job on X-Men: Days of Future Past (2014). James McAvoy, Michael Fassbender, Hugh Jackman and Evan Peters also will be back as Xavier, Magneto, Wolverine and Quicksilver. In this movie, there will appear as well the young version of Storm, Cyclops, and Jean.