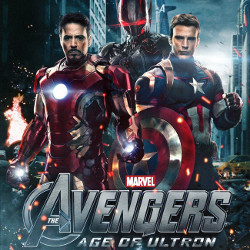 Avengers: Age of Ultron seems to be the ambitious project of Marvel Studios until this time. It is proven by the Victoria Alonso's statement as the executive vice president Marvel Studios. She explained that this film of superhero will be the most visual effect uses movie presented by Marvel ever.

Guardians of the Galaxy beforehand held the record of the most visual effect use with the amount 2,750 scenes. Now the position has been broken by Avengers: Age of Ultron with 3,000 VFX. The Captain America: The Winter Soldier is to be the third position with 2,500 visual effects.
Marvel Studios has worked together with 12 VFX vendors on 5 to 7 different countries in order to finish Avengers: Age of Ultron. It is for getting fresh idea to get the best result. It is actually the benefit of working together globally.

The continuation of The Avengers (2012) is planned to be released on May 1, 2015. By taking James Spader as the antagonist character, Robert Downey Jr, Chris Evans, Mark Ruffalo, Chris Hemsworth, Scarlett Johansson, Jeremy Renner and Samuel L Jackson back to play again as the superheroes they have played beforehand.