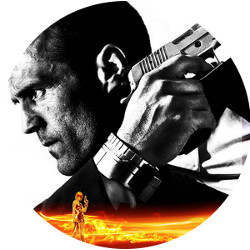 For you Transporter movie lovers, you might need to be more patient in order to see the new version of the movie which was played by Jason Statham since it is reported that the premiere of the movie is postponed. Nevertheless, this movie has got the new release date and it can be ensured that you will not wait for any longer. 

At first, The Transporter Legacy was scheduled to start broadcasted on March 6, 2015 in North America.  But now, the release date moved to June 19, in the same year. This postpone is related to the competition strategy. This movie later will be prepared to head to head with two other movies, i. e. Paper Town presented by Fox and animation movie of Pixar titled Inside Out. 
On the new version, you will not enjoy the stunning action presented by Jason Statham anymore. This British actor has been ensured will not play the character Frank Martin in the fourth sequel. The place is replaced by a new actor, Ed Skrein which is famous from his serial film, Game of Thrones. The other players who get involved into the movie are Loan Chabanol, Gabriella Wright, Radivoje Bukvic and Anatole Taubman. 

Although there is no Jason Statham as the main actor, it does not mean that the outline will be changed. The Transporter Legacy will be back to the Frank Martin's story. In fact, the story is much deeper and also explains the relationship with his father.

Related to back stage matter, Camille Delamare who is the director of the film Brick Mansion is expected to direct The Transporter Legacy. Meanwhile, Bill Collage and Adam Cooper are entrusted to handle the script. Luc Besson, the creator of franchise film Transporter film franchise will be back to be the producer along with Mark Gao from Fundamental Films.