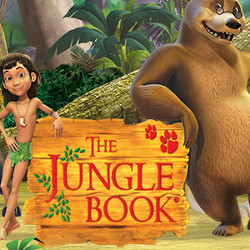 The two big animation movies from Warner Bros and Dream Works Animation change the released date. It was announced by the Warner Bros party a couple times ago. They decided to postpone the release of the movie Jungle Book: Origins, to be October 6, 2017. Previously, this animated movie directed by Andy Serkis is scheduled to be released on October 21, 2016. However, the schedule has been given to the movie Geostorm starred by Gerard Butler.

The movie of Jungle Book: Origins itself is based on the story of Rudyard Kipling about a kid taken care by a wolf. The main character is Shere Khan which is voiced by Benedict Cummberbatch.  Besides the English actor, there is also Cate Blanchet, Christian Bale, Naomie Harris and Jack Reynor who will voice the animated movie.
On the other hand, Disney is also preparing a project to compete the movie. The title presented by Disney is also almost the same that is The Jungle Book. Thoroughly, Disney makes it true by having the top actors ever such as Bill Murray, Giancarlo Esposito, Christopher Walken, Ben Kingsley, Idris Elba, Scarlett Johansson and Lupita Nyong'o. For the director, Disney points out Jon Favreau. Meanwhile the releasing date is planned on the October 9, 2015.

The second movie which experiences the released date is the Kung Fu Panda 3. The movie produced by DreamWorks Animation and 20th Century Fox is planned to be released on March 18, 2016. Beforehand, this movie which tells about a funny panda will be released on December 23, 2015. But the schedule is so close to the releasing date of the most waiting movie ever, Star Wars: The Force Awakens that will be released on December 18, 2015.

The other DreamWorks Animation movie is Boss Baby that is possibly going to have a new releasing date considering the releasing date is the same as the Kung Fu Panda's. Until this time, there is no official date related to the releasing date of Boss Baby movie.