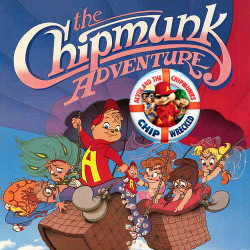 Adventure the squirrels which have depth talent in singing is continued in Alvin and Chipmunks: Chip-Wrecked. On the third series, Alvin, Simon, Theodore and The Chipettes, Jeanette, Eleanor and Brittany have an adventure along with Dave (Jason Lee) towards the continent riding luxury yacht.

The journey towards International Music Event which should pleasure has changed when Alvin re-behaved in the yacht. Alvin's ignorance finally makes the captain threatening to leave Alvin and his friends if they re-make any trouble in the yacht.

The beginning of the adventure is actually started when Chipmunks and Chipettes are dumped of at an uninhabited island. Over and over, Alvin's act is the cause so as the y finally re-feel to be wild animals. At the island without cozy home and foods, the instinct the sixth squirrels changed. In spite of in the short time, the squirrels eventually works together to get out from the island.
At the other place, Dave attempts to pursue Alvin and at the end he stuck with Ian (David Cross). The two both plunge on sea and oscillate until arrive at the island where Alvin and friends get lost. However, the meet of those all is not truly easy.  Each of those has adventure and story which could make you laugh over and over.

Could Dave re-meet Alvin and friends and succeed toward to International Music Event? Watch the funny action of those squirrels!