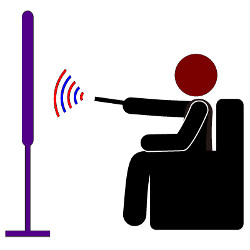 The sense of watching a movie on cinema must be very different with watching it through a DVD at home. Thanks to the bombastic sound system and incredible wide screen, you will really feel the tension when watching a movie. But, what should you do when you have no friend to accompany you watching the movie in cinema? You will be lonely, right? Do not be afraid since you are still able to enjoy the movie even though you are alone.

There are many reasons why people still choose to watch a movie on cinema even though they have no friend to come with. These are several tips for you if you have no friend with you in cinema. It might help you to be more comfortable and confident although you are alone.
Make your Own Heart Sure to Do It, Get Your Mental Ready

The main goal of going to a cinema is watching a movie. So, as long as you watch a movie on there, do not be ashamed to go alone. Just stand on your stance that you just want to watch the movie. avoid any negative thinking from people around.

Decide the Movie

Look for the information about the movie you want to watch. It is better to choose the genre action movie to watch alone. Do not ever choose the romantic one or you will feel more lonely.

Choose the Seat Wisely

It is such a crucial matter. Your position is the most vital matter to determine whether you will definitely enjoy the movie or vice versa. Do not ever sit in the back because you will find so many couple on the. Do not be ashamed to take the middle front for sitting. But do not take in front of the line.

Bring Enough Snack

To get rid of your boredom when enjoying the movie alone, you can buy some snack to keep your mouth busy. But, still pay attention to your weight. It is better to choose the low fat snack in order to control your weight.