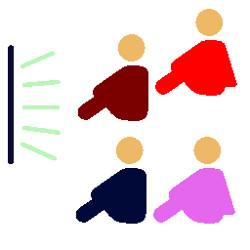 There's definitely something creepy going on in TV land….

The past few years has seen a slew of scary programs made just for network television. Even the "big four" basic networks are getting in on the act, but why? For one thing, scary sells. Another reason that people like to watch 666 Park Avenue and similar programs is the simple fact that it's one of the easiest methods of escapism available.

The diversity of programming available today is tremendous. You can watch a comedy, follow it up with a reality TV show, and top it off with a suspenseful drama or horror, all on the same channel. Taking a tip from Hollywood, TV networks have expanded their offerings to include small screen scary programming in an effort to compete for audiences. They know you want diversity, and they are more than ready to provide it.