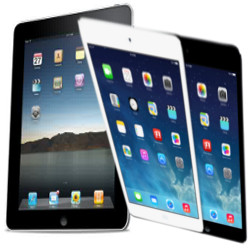 The well-known journalist of technology, Walt Mossberg, in his show titled WSJ Digits, said that iPad is the best product in 2010. Besides to be the first generation of a tablet computer product, the update iOS 4.2 software integrated to iPad also has been one of flagship Apple products. Even it is still more excellent than the typical product, Galaxy Tab.

When iPad2 will have been released next 2011, it is predicted that Apple is back to be the most successful vendor not only because of the new innovation but also the technology. It can be ensured that iPad will beat the former, iPad 1 related to the specifications and provided features. Then, it is predicted that there will be typicl tables on market produced by other vendors by adopting iPad 2 sophistication but with the cheaper price.
However, Apple lovers will not leave it to the other tablets no matter how various the features offered and the low price given. So, what do you think? Is iPad more superior than other tablets?