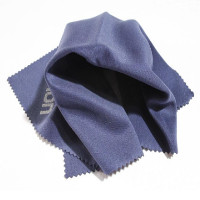 Gadgets are not only getting better and more functional, but they're also more beautiful and stylish than ever before. The latest phones, for example, are designed to look good and perform well; the new Samsung GALAXY S8 is particularly beautiful with its glass back cover and edgeless infinity display. I personally don't like using cases or similar accessories because they tend to spoil the look of a gadget.
There are, however, accessories that are quite useful and can breathe new life into the gadgets you use every day. The simple gadget accessories we are about to discuss in this article are some of the most interesting ones you didn't know you needed.
Tempered Glass Screen Protector
Today's smartphones use tempered glass such as Gorilla Glass or Dragontail for maximum durability. You don't have to worry about the screen getting scratches because the glass material is strong enough to withstand most scratches and bumps. You also don't have to worry about the screen getting dirty, since the glass surface is covered with Oleophobic coating, a material that will prevent grease from sticking.
Unfortunately, this Oleophobic coating will wear out after a few months. You'll start finding cleaning the screen to be a bit more difficult. Wiping fingerprints often leaves more smudges than usual. This is where a tempered glass screen protector comes in handy.
Newer screen protectors are made from the same tempered glass material used by the original screen. They are also coated with Oleophobic coating, plus they are now designed to wrap around the screen perfectly with the screen protector being as thin as 0.2mm. Adding a screen protector will help keep the screen of your older smartphones clean and protected for longer.
Replacement Earbuds for Earphones
Here's another gadget accessory that I have found incredibly useful: replacement earbuds for headsets. In the old days, the only reason to buy replacement tips or earbuds was when the original ones got lost. Today, however, replacement tips are designed to offer so much more than before.
There are foam tips made out of memory foam. These replacement earbuds are so much more comfortable than the original rubber or silicone earbuds. In fact, I always pick up a few replacement earbuds whenever I buy a new pair of earphones; that's how much more comfortable they are.
You can get a set of foam tips for an affordable price. They are designed to suit your ears perfectly while remaining compatible with existing brands of earphones, so finding one for the earphones you're using should not be difficult.
Microfiber Cloth
If you're like me and you like your gadgets clean, then you must have one or two microfiber cloths for gadget cleaning. There are cleaning kits that you can pick up or you can buy bigger microfiber cloths separately for other needs. The cloth can be used to clean anything from the grease on laptop keys to the smudges on your phone's screen without leaving those annoying fibers left by conventional kitchen cloths.
They're cheap too. In fact, most of the accessories we've covered in this article are very affordable. Give them a try and you'll find them very useful, I'm sure.