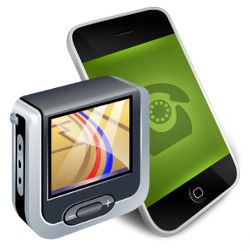 If you are a fan of adventure holidays, then you probably know that you should be very well prepared in order to make sure that you won't get in trouble at some point. This is especially important for hikers, kayakers, campers and backpackers who are far from civilization and can't get much help if they get lost or hurt. However, the goal of these holidays is to get away from modern things, so you can't bring all your tech gadgets with you, can you? The list below contains some travel gadgets that may enhance the experience of your trip and even save your life if you get in trouble. Before we move on to the gadgets you have to keep for your adventurous trip ahead a tourism guide can also be a good companion for you. People fond of traveling prefer to have a tour guide as a useful tool for their journey so you also consider it.
Waterproof iPhone Case
The iPhone cases offered by Aquapac are very affordable and they are more reliable than most of the overpriced, protective cases offered on the market. The Aquapac's case is very easy to install and once you apply it to your iPhone it will be air- and watertight. The case is so good, because it protects your iPhone from just about anything, but keeps the touchscreen responsive and doesn't influence the quality of the camera, speaker and microphone.

Olympus Tough TG-1
One of the most important gadgets for any outdoors lover is the camera. The simplest point-and-shoot device can memorize your entire holiday. However, many of these devices aren't resistant to water, heat, cold or other physical influences that can damage them. If you want to be absolutely sure that your camera will work perfectly through your entire holiday, then you should purchase the Olympus Tough TG-1 iHS. This 12MPx camera is resistant to water, cold, shock, crush, dust and can survive through the toughest conditions. Its price is approximately $370, but this is an investment that you'll enjoy for years to come.

SPOT Satellite Messenger
The SPOT Connect Satellite Communicator is certainly the device that you want to have in your backpack if you are going to travel alone through a dangerous area. The devices features an inbuilt SOS feature and thanks to a free application for the iPhone, you can sync the device with your smartphone and send text messages to your family and friends via Facebook, Twitter, email or SMS. The device also features a Track Progress extra which allows your friends to follow your progress. Thanks to the SOS button, you can signal the GEOS International Emergency Response Center if you are in trouble. This $170 device has saved many lives and it is certainly worth every cent.

Garmin Montana 600
Dedicated GPS devices may seem useless considering the modern smartphones and their inbuilt GPS. However, the Garmin Montana 600 is one of the best GPS devices you can find on the market, because of its durability. The device is waterproof and thanks to its durability, it can withstand heavy drops and bumps. It is powered by AA batteries and sports a 4" touchscreen which can be used to browse the maps and photos which you've loaded via a microSD card. The price tag of $550 may seem much, but this is a device that you'll use for many years.

Eton FRX-2
The Eion FRX-2 is probably one of the most useful and reliable gadgets for holidays. This small, multi-functional device costs just $40, but it offers a full range of features that can easily save your life. It is very portable thanks to its small size and some of its features are – an NOAA/FM/AM weather radio, a LED flashlight and a charger for cell phones, GPS devices and other gadgets which have an USB port. The device itself uses batteries which are charged via solar power or via the useful handcrank on the back of the device.