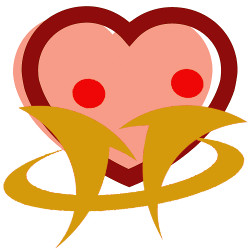 When we have lived a relationship for some times, we might end up getting trapped in a classic situation: that what we have is no longer something special, that it's just a routine we have to live in. We've known our spouse's habit quite well; know how to react when they show a certain attitude, know what to do to get their attention. However, will it be fun to have such a relationship?

Whether we are still special to our spouses' after years of togetherness – which usually is a mixed-up combination of, mostly, fulfilling daily needs and maintaining the nicely-kept still-full-of-love relationship – is a question we usually ask. The answer to that question is as simple as 'yes'. The second before-mentioned task seems to be the hardest in a relationship, but it's actually an easy, even fun one. We just have to stop for a while and have a look again.
If we think we have known everything about our spouse, there are always possibilities that we'll find out more, so don't shut the door of giving chance to something new to do.

Look at your spouse and remember all those laughter and joy you've once shared. You might realize how much you actually love him.

Think about the bad and sorrow you've experienced together and you might want to cling on each other even more.

Imagine a situation in which you are not being together again for whatsoever reason, you might fear the loss and open your eyes again to realize his presence as someone special for you.

Cherish every day, every second you've spent together because that's what you've got – even if it was a bad one. Just remember that you will one day loose this kind of thing and that you'll miss it. So, cherish it while you still have the chance. Let's not be those who suffer regrets for letting days go by just like that.

If you are couples with kids, set aside quality time to spend together – without the kids – regularly. Have fun, enjoy the moment as you did once when you start this relationship, and relight the fire. This doesn't always have to a time or money-consuming activity. Both of you can simply walk to a park and sit there, go to a movie and enjoy the show, dine in your favorite restaurant, have some cups of chocolate and chat while looking at old photos in your very house, hold hands. There's just no limitation of what you can do. So when things start to bring you down, you'll have something fun to look forward to.