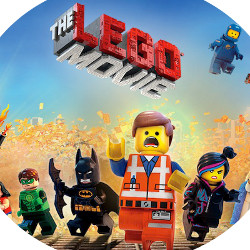 Sometimes, we do not have to be great and special to change the world or just to be beneficial for people around. In The Lego Movie, an incredible way of life comes to Emmet Brickowoski (Chris Pratt), an ordinary man.

In the Lego world, Emmet is such a worker who works in construction building company. His life is just like everybody else, no special with that. In fact, in his daily life, Emmet often follows some instructions he note in order to make his life perfect.

He is cheerful and friendly to anyone. With his life, he feels so comfort and click, even though he has none to love with or someone whom loves him.